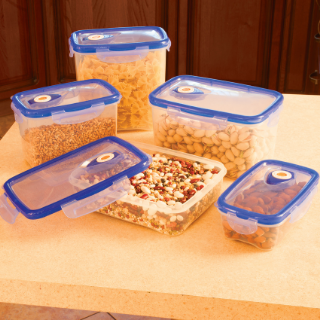 This practical life activity is designed for 3-6-year-old children. This activity allows the child to practice opening and closing containers with different lids.
This video lesson is a continuation of opening and closing: variation 1, where children can learn how to open and close bottle lids.
Benefits of Open and Close Different Sized Containers/Boxes
Develop eye-hand coordination

Enhances fine motor control

Develops concentration

Promotes independence

Instill a sense of order
Materials required for this activity:
Plain tray

Selection of different boxes available at home such as coin purses, matchboxes, pencil boxes, etc

How to Introduce Open and Close Activity to a Child
Before inviting the child, make sure all the boxes are in order on the tray, each with its matching lid. Show the child the working tray and then describe the different containers.
Take the lids off the containers from left to right and place them in front of the tray.

Place the first box on the tray with the non-dominant hand, lifting its lid to open and then closing it.

Repeat step 2 with the other boxes.

Open and close activities are ideal for practicing at home as the required materials are easily available.
This open and close activity also helps in enhancing problem-solving skills, cause and effect, and language development.
Watch the video to learn how to open and close different containers at home.
---
For more practical life lessons, visit: https://theglobalmontessorinetwork.org/practical-lessons/
Video created by: Kata Lovassy
Primary | Practical Life | Fine Motor | Opening and Closing: Variation 2 (English)
This video has been added and used with the author's permission. It is also available on the author's YouTube, here.
---
Tags
English
Practical Life
primary