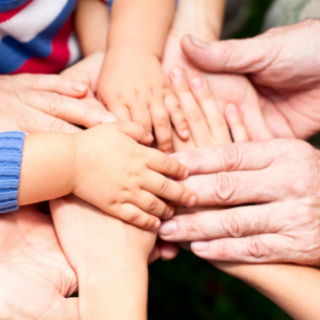 This video lesson is designed for 6-12-year-old children. It highlights the role of hands in the development of children.
Hands play such an essential role in our lives. As a child, the hands play an important role in improving cognitive skills and making connections in the brain.
Dr. Maria Montessori once said, "The hand is the instrument of the mind." She recognized the importance of the hands as the tool that can make what the mind sees as real. She emphasized mastering the use of the hands and sharpening their abilities.
What is Handwork?
Handwork is, generally, any work done with the hands. The use of hands is reflected throughout the Montessori curriculum. A few examples are washing a table, folding a cloth, slicing a banana, and many more. A teacher works with the children to determine what handwork should be given to them. Working with hands is an essential element of Cosmic Education.
Why Does the Montessori Curriculum Emphasize Handwork?
A few reasons for the emphasis on handwork are:
To develop fine motor skills.

To refine sensorial skills.

To build connections between nature and help understand the environment.

To foster

gratitude

towards the people

To build resilience and

promote inner peace

To provide multiple avenues to create something meaningful and beautiful
Watch to video to know more about the importance of hands in a child's development.
---
For more practical life lessons, visit https://theglobalmontessorinetwork.org/practical-lessons/.
Video created by Aishwarya | I teach I learn
Elementary | Fine Motor | Hands (English)
This video has been added and used with the author's permission. It is also available on the author's YouTube, here.
---
Tags
Elementary
English
Fine Motor